Hydro One:
Outsmarting the storm
In its ongoing battle with ice, snow, wind and thunderstorms, Canadian utility Hydro One finds calm in the predictive power of The Weather Company and IBM Watson.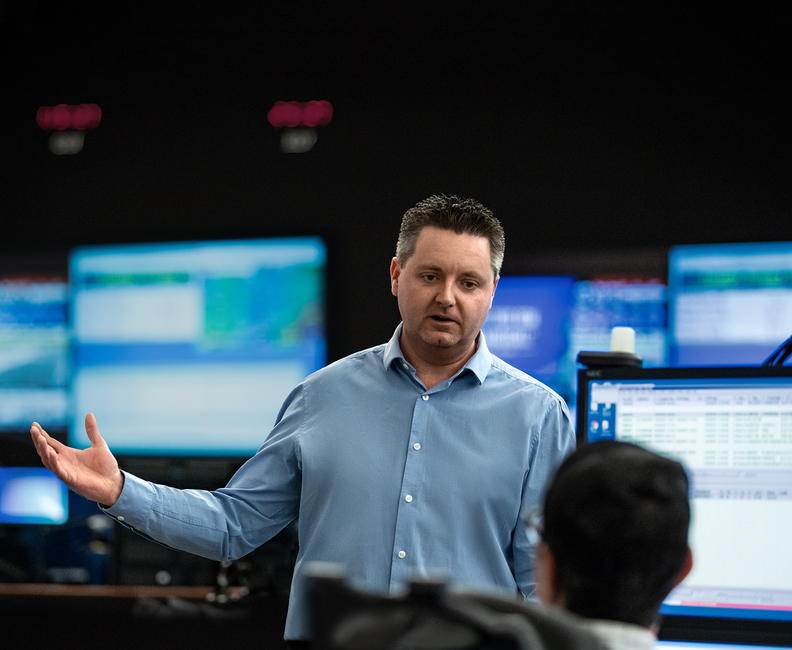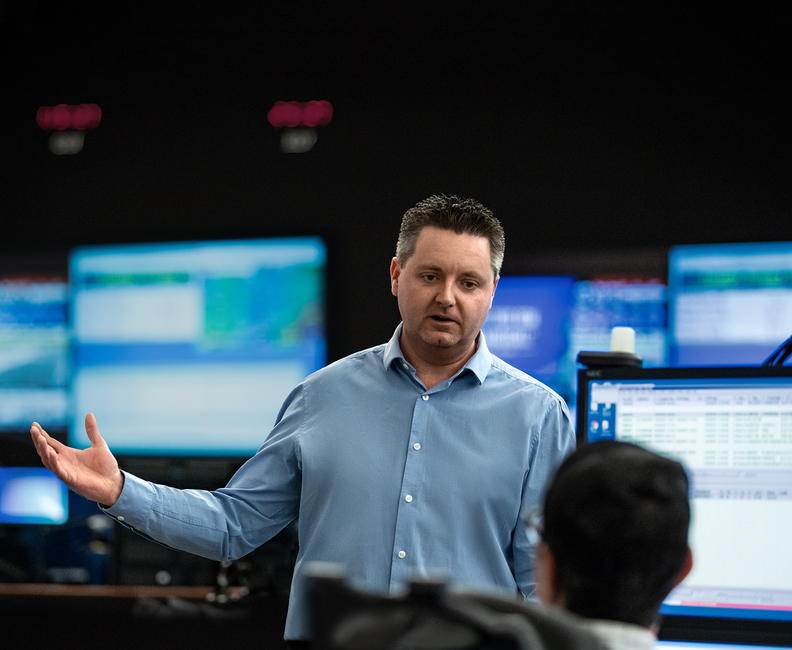 Hydro One:
Outsmarting the storm
In its ongoing battle with ice, snow, wind and thunderstorms, Canadian utility Hydro One finds calm in the predictive power of The Weather Company and IBM Watson.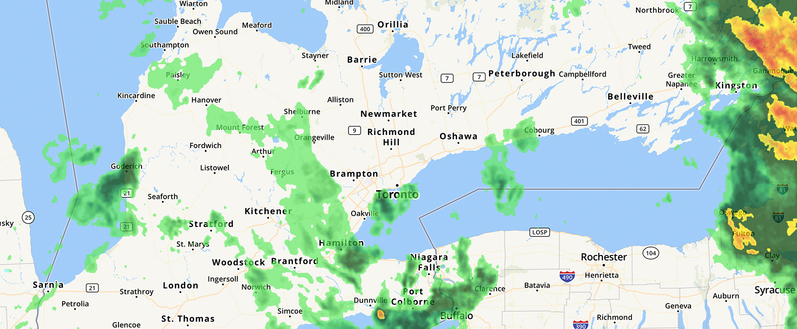 Looking at the weather forecast, Derek Roles knew it was going to be one of those weeks. An April storm was approaching Ontario, bearing down on the 310,000 square miles of power grid he's responsible for protecting. The potential impacts of monster storms are exactly the kind of thing Derek is paid to plan for. Yet they're also the events that seem to never go according to plan.
Derek is the director of Emergency Preparedness and Restoration for the Canadian utility Hydro One, whose service area covers most of the province of Ontario. Although 20 years of experience and an encyclopedic knowledge of storms have helped him manage through many major disruptions, this time Derek not only had a plan for the worst—he had a way to predict it. And that changed everything.
Repair teams stay miles ahead of the storm
In the past, recovery teams were deployed only after the weather had passed. That's because even small shifts in temperature or wind speed can lead to radical shifts in the path and severity of weather—meaning a team dispatched to one location could be needed at another location on a moment's notice. With this April storm, however, Derek wasn't just keeping up with the weather. He was staying ahead of it with AI, making proactive versus reactive decisions.
This shift was possible because Derek and his team put data and AI to work: they trained Watson to predict outages using five years of Hydro One historical outage data and a massive amount of Ontario's historical weather information. Now, the tool's predictive powers painted a new picture of how the storm would affect the utility's electrical distribution network. So as the storm approached, Derek was able to forecast more than 1,000 potential outage incidents over 24-, 48- and 72-hour rolling timeframes. He was able to focus on potential outages in specific areas across Ontario, meaning he didn't have to wait until after the storm to mobilize repair efforts.
Hydro One also did something it had never done in advance of a storm: Derek activated Hydro One's Incident Command Center (ICC). The ICC typically oversees restoration efforts after storms have moved on. In this case, however, ICC coordinated with the utility's four regional Forward Command Posts and 55 Operations Centers for a comprehensive response while the storm was in full force. It's this type of coordination across the entire organization that's critical to successful response and restoration efforts.
Planning for the storm
Previously, utilities would wait for a storm to pass to assess damage and deploy recovery teams. Why? Because outguessing the weather isn't easy. Where should repair crews be deployed?
Why not spread crews evenly?
You may think one way to get out in front of recovery is to spread crews out evenly to cover all possibilities. Another approach is to position crews in cities, where most customers are.
Storms don't cause outages everywhere
Spreading out crews will mean some teams are overwhelmed, and others are in the wrong place. And a city-focused approach can leave rural customers stranded and put the grid at risk.
A better way:
Work with IBM Watson
Watson analyzes data from the highest resolution weather models and from previous storms to make more accurate predictions about where outages will occur, so crews can be positioned in advance.
Power restored faster
With a Watson-powered plan, crews are more accurately placed where outages are predicted, and customers get their power back on more quickly—thanks to better planning with the help of IBM Watson and The Weather Company.
A rapid severe weather response warms up customer relationships
When Hydro One combined the power of its ICC with its command posts and operations centers and committed itself to a more proactive approach, the utility not only gained a new way to fight storms, but also changed its basic business operations to strengthen its customers' experience and service quality.
For the April storm, the predictive power of AI enabled Hydro One to activate its emergency organization structure in advance and create detailed team deployment plans, positioning some crews in the storm's predicted path while making sure other crews were well rested. The utility was also able to staff call centers more effectively and notify customers of the storm's potential impact on their service. So when the storm finally hit, restoration plans were already in motion and work crews sprang into action faster than ever before, quickly and safely scaling repairs from the main transmission grid to smaller circuits to individual customer locations in remote areas.
After the storm's 60 mph winds had blown through, Hydro One's field crews braved harsh working conditions to restore electricity to nearly 500,000 customers in just four days—about 33 percent faster than following a previous storm of the same scale. For all of Hydro One's efforts and innovations, the Edison Electric Institute rewarded it with an Emergency Recovery Award. But the real reward was felt by the utility's customers, who were able to more quickly get back to their lives, even after an epic Ontario storm.
For those in the path of severe weather, predicting means protecting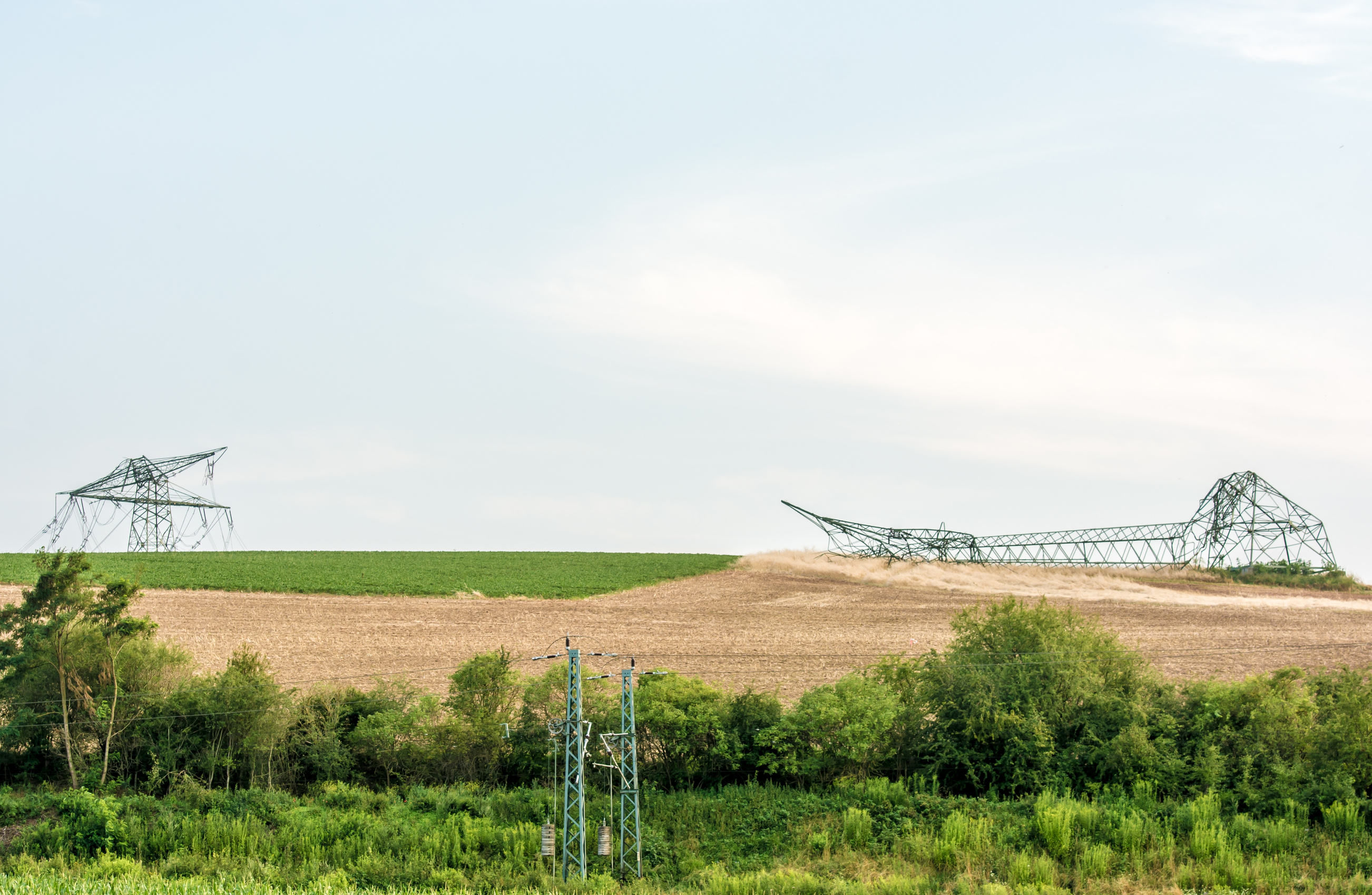 Severe weather creates chaos. It's a force like no other, often lacking clear definitions or boundaries, and defying expectations. It exerts a tremendous influence on the economy, affecting productivity, sales and energy consumption, and disrupting supply chains and transportation systems. It can upend lives and businesses for hours, weeks, years or even forever. There's a logic behind the expression "ride out the storm"—that's often been the only option.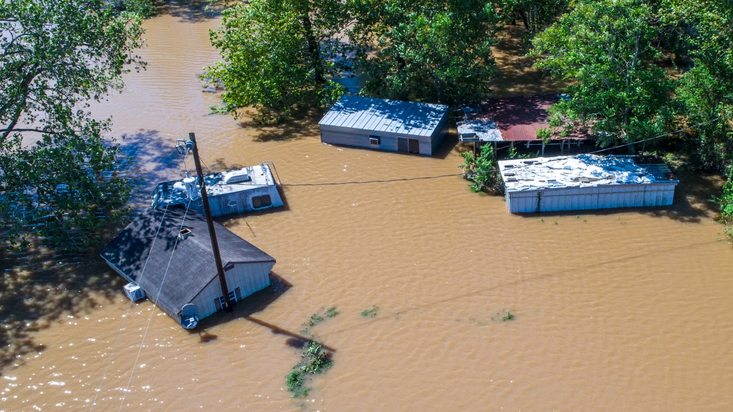 But predictive intelligence is starting to create new options that can make extreme weather more manageable and less disruptive. This is especially critical at a time when severe weather is the leading cause of power disruptions in many countries. Global economic losses resulting from weather disasters totaled $215 billion last year. Any efforts to help defray these costs and avoid the chaos caused by severe weather are invaluable.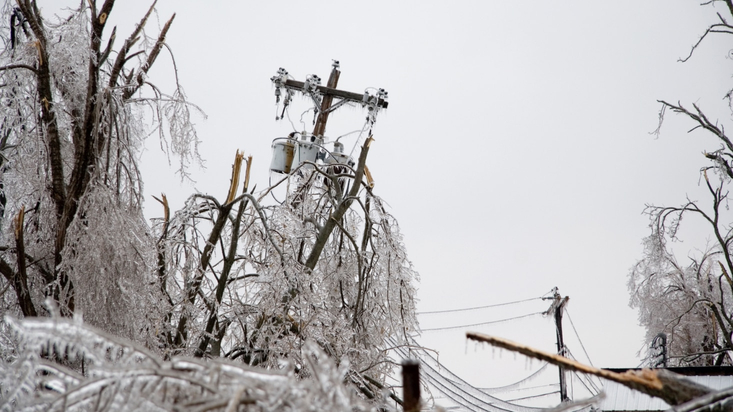 Hydro One is doing that and more. By putting the power of data and AI to work on one of the most untamed and unpredictable forces, this breakthrough utility is modeling new solutions for previously intractable weather problems everywhere—problems that can now be better understood and managed, along with human risks that can now be met head-on with artificial intelligence.
SEC Edgar version that includes the following exhibits: financial section of the IBM Annual Report 2018; Powers of Attorney; Resolution of the IBM Board of Directors authorizing execution of this report by Powers of Attorney; Amendment No. 1 to the Amended and Restated Deferred Compensation and Equity Award Plan; Amendment No. 8 to the IBM Excess 401(k) Plus Plan; and Form of Noncompetition Agreement.