What is Oozie?
Apache® Oozie™ is an open source project that simplifies workflow and coordination between jobs. It provides users with the ability to define actions and dependencies between actions. Oozie will then schedule actions to execute when the required dependencies have been met.
A workflow in Oozie is defined in what is called a Directed Acyclical Graph (DAG). Acyclical means there are no loops in the graph (in other words, there's a starting point and an ending point to the graph), and all tasks and dependencies point from start to end without going back.
A DAG is made up of action nodes and dependency nodes. An action node can be a MapReduce job, a Pig application, a file system task, or a Java application. Flow control in the graph is represented by node elements that provide logic based on the input from the preceding task in the graph. Examples of flow control nodes are decisions, forks, and join nodes.
An Oozie workflow
Related products or solutions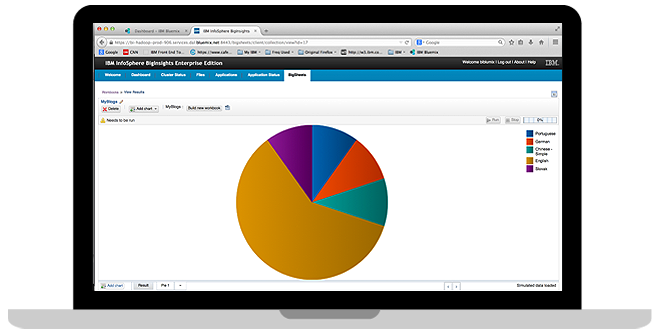 IBM Big SQL
A hybrid SQL engine for Apache Hadoop that concurrently exploits Hive, HBase and Spark using a single database connection or a single query.
Resources
The Data Warehouse Evolved: A Foundation for Analytical Excellence
ReExplore a Best-in-Class approach to data management and how companies are prioritizing data technologies to drive growth and efficiency.
Understanding Big Data Beyond the Hype
Read this practical introduction to the next generation of data architectures that introduces the role of the cloud and NoSQL technologies and discusses the practicalities of security, privacy and governance.
Oozie workflow scheduler for Hadoop
An introduction.