Join the New Builders Webinar Series: By Developers, for Developers
Sign up to learn industry trends, best practices, and tips and tricks around a variety of web and mobile development topics, from choosing and deploying the right mix of databases to adding features like offline functionality.
Build apps without obsessing over your database
Whether innovating, designing, coding or testing, application developers can find support from our wide array of fully managed database solutions.
All of the databases, none of the hassle
IBM Cloud Data Services offers the largest collection of market-leading open source databases; choose the right tool for your app.
Make the most of your data
Leverage the most integrated and feature-rich set of development services for data collection and management.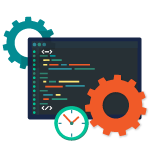 Stay focused on development
Our databases are managed by experts 24x7, so you can develop amazing apps without worrying about database administration.
Choose the cloud databases that work for you.
Document
One of the first NoSQL DBMS types, document stores remove traditional constraints on how data is stored.
Each data record is stored as a document with any number of fields, of any length, enabling big data.
These document stores support numerous types of unstructured data; many next-generation NoSQL operational applications are built on them.
Examples: IBM® Cloudant®, MongoDB, CouchDB
Key-Value
Key-value databases are composed of an associative array of unique keys and corresponding unique values.
The operation of finding the value associated with a key is called a lookup or indexing, and the relationship between the key and the value is usually called "mapping".
These databases are ideal for ingesting massive volumes of log data and other types of IoT data.
Examples: Redis, Riak, Amazon DynamoDB, ArangoDB
Graph
Stores and processes data and data relationships together.
Can be used in OLTP (transactional/operational) and OLAP (analytic) applications.
Ideal for real-time recommendations and fraud detection.
Examples: IBM Graph, Titan, Neo4j
Relational
Stores data in tables with uniform-sized fields for each record.
Most traditional type of cloud database management system, with many legacy applications.
Perfect for ACID-compliant transactions.
Examples: PostgreSQL, IBM® Db2® on Cloud, IBM® Db2 Warehouse on Cloud®, MySQL, Microsoft® SQL Server™
Videos
Cloudant customer profile: Dimagi
Watch a short overview on Dimagi's business and reasons for choosing the Cloudant managed database service, based on the NoSQL JSON document store Apache® CouchDB™.
Solutions
Learn more about some of our most popular offerings among application developers.
NoSQL JSON DBaaS
IBM Cloudant
Give your application uninterrupted data access, offline and online, anywhere in the world, with a fully managed NoSQL database service. Let IBM manage the database layer so you can build more, grow more and sleep more.
Open Source DBaaS
IBM Compose Enterprise
Run web and mobile apps on fully managed, hand-picked open source databases with an integrated DBaaS. Gain flexibility and scale without losing cycles to database management.
Graph DBaaS
IBM Graph
Store, query and visualize your data with a cutting-edge graph database, scalable for enterprise application developers who require DBaaS.
Learn more about NoSQL and DBaaS
Cloud Database Quest
Explore the many cloud data and analytics tools that support your application with Cloud Database Quest.
State of DBaaS
Learn more about the state of DBaaS and read our 2016 State of DBaaS report.
Resources
Access analyst reports, data sheets, white papers and more.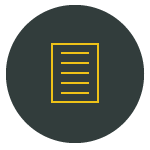 Navigate NoSQL: The Field Guide to Modern Data Stores
Read our eBook that discusses modern data stores and can help you navigate the world of NoSQL.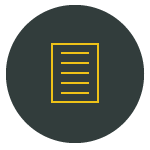 Offline First Applications
Learn more about how to build applications even when offline and during downtime.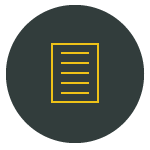 Build more and grow more with Cloudant DBaaS
Read about the first globally distributed DBaaS for loading, storing, analyzing and distributing operational application data. Designed for developers of web and mobile applications, it's delivered as a managed cloud service to accelerate time-to-market.