Analytics in insurance
The road to profitability in the insurance industry lies in better decision making.
For insurance companies, volumes of data and content related to customers, policies, claims and other processes are increasing. But most decision makers report that they do not have timely access to the information and insight they need to guide their decisions. Answering these key questions has become critical in today's fiercely competitive world of insurance. With IBM Analytics solutions, insurers can uncover the strategic insights hidden within the data.
Who are our top-performing agents?
Who are our highest-value customers?
Which customers are most likely to take their business elsewhere?
How can we predict fraud more accurately and fast track claims?
How can we underwrite to a profit?
Featured offers for insurance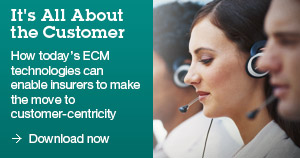 Aite Group white paper: Fraud investigation management for insurance
Aite Group white paper: Claims excellence through analytics
Create a customer-focused enterprise
Increase flexibility and streamline operations
Optimize multichannel interactions
Optimize enterprise risk management


Guarantee Fund dramatically reduced insurance fraud with a comprehensive, accurate view of insurance throughout the country, and used predictive analytics to calculate fair insurance premiums.

Gruppo Helvetia Italia implemented an Enterprise Claims Dashboard, based on IBM technologies, that enables its partner companies to track the claims payment process from registration to payment.
Featured insurance experts