Apply data science and machine learning
Interact with solutions that share data science insights across your organization. Attend sessions that will show you how to connect data scientists, developers and business users. Consult one-on-one with experts from IBM's Machine Learning Hub to tackle your biggest data problems.
Get ready for GDPR
There is less than a year to become ready for the General Data Protection Regulation (GDPR)—the biggest change in data privacy in two decades. It has global ramifications. Are you ready? Meet IBM's experts in the breakout session "Get Ready for GDPR," in the demo hall, and one-on-one at the GDPR café.
Manage your data for better business results
Attend sessions and demos that help you make the most of your data. Hear how 15 minutes can change your business as you learn to deploy data where it's needed, adapt it to your changing needs, and allow for integration of multiple platforms, languages and workloads.
Hilary Mason
If you could have any superpower, which would it be? For Hilary Mason, it's not a question of if, because she already has one: She uses technology to unearth hidden insights, from how to catch people's attention online, to where you can find the best burgers in New York City. She has been at the forefront of machine learning, AI, and analytics. Hilary will discuss how your business can use these tools to move from insight to action to competitive advantage faster than a speeding bullet. She is the co-founder of Fast Forward Labs, Data Scientist in Residence at Accel and is the former Chief Scientist at Bitly.
Rob Thomas
No, he's not that Rob Thomas. But as General Manager of the IBM Analytics Platform, Thomas is a rock star of the data world. In a world where insights are critical to success, he sees that so much data is trapped – trapped behind firewalls, trapped because we aren't asking the right questions, trapped because we don't have the right tools to visualize and analyze the data.
Marc Altshuller
Analyze your way to business success. Marc Altshuller, General Manager, IBM Business Analytics, has found a niche developing software solutions that help organizations across all industries make sense of complicated transactions. Come learn what we're doing in Analytics and Visualization to challenge bias and augment your data intelligence by finding the patterns in your business.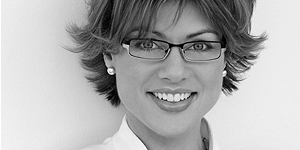 Kate Silverton
Delivering news you can use.
The world waits for no one. That's why Kate has made a career out of reporting the news. Kate's job is to deliver information and insights clear enough that everybody can use. In Munich, she will go from the anchor's desk to the data stage, leading a conversation about how some of the world's largest, most progressive companies are using machine learning and data science to turn valuable data into insights to drive business decisions and create competitive advantage. After all, what good is the news unless you know how to use it?
Where data goes next
Meet the data pioneers who can help you build a data science strategy to outsmart your competition.
Turn NO's into YES's
Say yes to making your data available to the business while helping you enable compliance with regulations such as GDPR.
Eight hours that may change your life
Or, at least make your data a lot more useful. Attend in person or online.
Because Munich invented Oktoberfest
Munich is a city that inspires new insights. We will channel that spirit to introduce you to new business advantages.
Hybrid data management
The most valuable data in the world is behind the firewall. We'll help you with a better way to manage all of your data for better business results.
Unified governance
The era of "NO" is over. Learn how to say YES to new revenues and new insights while getting ready for regulations such as General Data Protection Regulation (GDPR).
Data analytics and visualization
Turn data into insights and insights into success. Help the best minds in your business see, use, and access your data.
Data science
Insights start with questions. Empower the right experts to ask the right questions with the tools they want.
Live from Munich
Our host and explainer-in-chief, Kate Silverton, and IBM General Manager, Rob Thomas invite you to connect with the people pioneering where data goes next.

Making beautiful things with data - Hilary Mason (Data Scientist in Residence at Accell, Co-founder of Fast Forward Labs)
Where data goes next - Rob Thomas (General Manager, IBM Analytics)
Data science is a team sport - Dez Blanchfield (Data Science Evangelist), Marc Altshuller (General Manager, IBM Business Analytics) and Hilary Mason
Changing regulations into assets - Seth Dobrin Vice President and Chief Data Officer, IBM Analytics, John Bowman (Senior Principal, Promontory, an IBM Company), Rob Langhorst (Executive Project Manager, IBM Global Business Services), Henrik van Bruggen, (Head of Enterprise Architecture, ING)
The biggest balancing act: Hybrid data management - Dinesh Nirmal (Vice President, IBM Analytics Development), Roland Voelskow (Portfolio Executive, T-Systems), Caleb Curry, software developer and YouTube content creator.
Breakout Sessions
Engineering our data-driven future - Hilary Mason (data scientist and guest speaker)
Get ready for GDPR - Seth Dobrin (VP and Chief Data Officer, IBM Analytics), John Bowman (Senior Principal, Promontory, an IBM company), Rob Langhorst (Executive Project Manager, IBM Global Business Services), Richard Hogg, IBM Global GDPR & Governance Offerings Evangelist
Build Smarter apps with Data Science + App Developers - Manish Goyal (Director, Offering Management, IBM Watson Data Platform)
Mixing oil and water: Getting data scientists and business analysts to work together painlessly - Dez Blanchfield (data science evangelist), Marc Altshuller (General Manager, IBM Business Analytics)
Demo: Experience where data goes next: Read your customer's mind - John Thomas (Distinguished Engineer and Director, IBM Analytics), and team