Content Management Platform
Empower your digital transformation with content management
Read the latest analyst reports.
Gartner Magic Quadrant for Enterprise Content Management
Forrester Wave™: Enterprise Content Management — Business Content Services
What is a content management platform?
Enterprise Content Management Platform is a shared foundation that delivers transactional and business content to people, processes and devices. It supports hundreds of content types with industry leading security and governance capabilities and scales to meet the demands of organizations from department to worldwide enterprise.
Enterprise Content Management Platform solutions from IBM provide a strong foundation required to improve employee & customer engagement in today's digital business and tomorrow's cognitive workplace. Manage your content where it is created, where and when it is needed. Deploy in the cloud, on-premise, or hybrid to gain a competitive edge and maximize profits.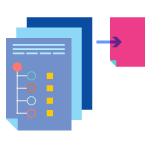 Business content collaboration and sharing
Find content easily. Streamline internal and external secure content access, collaboration and sharing anytime, anywhere, on any device for increased engagement and productivity.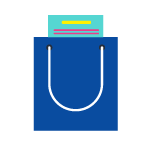 Transactional content processing
Seamlessly integrate content into line of business applications and support high scale business transactions. Rapidly build content based solutions for faster time to market.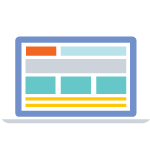 Digital transformation
Modernize every user's experience and unify disparate content siloes to support emerging use cases, innovation and business transformation.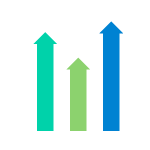 High performance, scalability and volume
Deploy content management departmentally or enterprise-wide, locally or globally with high performance, high volume and scale.
IBM FileNet Content Manager
IBM FileNet Content Manager provides enterprise content management, enabling you to manage your organization's content and documents. The scalable software offers lifecycle management, transactional content processing, document management, content consolidation, content based application development, and compliance and governance.
IBM Case Manager
Helps achieve better business outcomes by delivering the right content at the right time in order to make the right decision.
IBM Datacap
Streamline the capture, recognition and classification of business documents.
IBM StoredIQ Suite
Understand the data across your enterprise – then discover, recognize and act on that data.
Resources
Gartner Magic Quadrant for ECM
Gartner MQ for ECM positions IBM as a stand-alone leader for several years in a row.
Harness Content to Deliver a Superior Customer Experience
Learn how issues and solutions are addressed around managing content.
Show your employees only the information they need - and nothing more
Direct who sees what with role-based redaction capabilities from IBM ECM solutions.
ECM Blog
Read various blogs of how you can put business content to work with IBM ECM solutions.
Central Nacional Unimed
Central Nacional Unimed made the move to electronic content and streamlined workflows—speeding processing by 10 percent by implementing IBM ECM solutions to ensure that medical bills are paid on time.
Anadolu Hayat Emeklilik
Anadolu Hayat Emeklilik joined forces with IBM ECM solutions to overhaul its approach to customer communications -- speeding content management processes to get pension statements to every customer on time.
Banco Galicia
Banco Galicia goes paperless to support top-notch customer service and unlock massive efficiency gains by using IBM ECM solutions.