Enterprise Content Management (ECM)
Access, analyze and act on business content
Read the latest analyst reports.
Gartner Magic Quadrant for Enterprise Content Management
Forrester Wave™: Enterprise Content Management — Business Content Services
What is enterprise content management (ECM)?
Enterprise Content Management solutions

enable

an organization to take full advantage of the customer information and company knowledge embedded in their content. Previously unstructured and unavailable,

content comes alive

in digital business applications that

engage customers, automate business processes, enhance collaboration

, and govern and protect content throughout its lifecycle.
IBM Enterprise Content Management offers content

services and solutions

that support your digital transformation and help you build a cognitive business that is confident, efficient, and competitive. Only IBM offers the complete set of Enterprise Content Management capabilities to

capture, protect, activate, analyze and engage

with content for greater insight and action.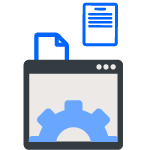 Best-in class capture
Multi-channel capture supports scanners, fax, and digital files like PDF and images that come from applications and mobile devices.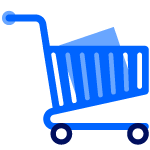 Transactional content processing
Seamlessly integrate content into line of business applications and support high scale business transactions. Rapidly build content based solutions for faster time to market.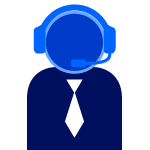 Customer centricity
Create exceptional customer engagements with a complete view of customer interactions across your channels.
High performance, scalability and volume
Deploy content management departmentally or enterprise-wide, locally or globally with high performance, high volume and scale.
Content Management Platform
Manage your content where it is created. Securely collaborate on and share content where and when it is needed from any device. Protect it and make it easier to find. Implement enterprise archival and retrieval. Deploy it in the cloud, on-premise, or hybrid.
Document capture and imaging
Quickly capture both paper and digital documents wherever they enter your organization. With automatic classification and extraction of data, you can accelerate client related business processes and reduce overall operations cost.
Case management
Present the relevant information for cases in context of content-related processes like customer service, loan applications or claim adjudication.
Resources
The Forrester Wave™: Enterprise Content Management — Business Content Services, Q2 2017
See how each provider measures up and helps enterprise architecture professionals make the right choice.
IDC Case Study: Honda Is Using IBM Watson Explorer to Drive Real Changes in Quality Assurance
Examine how Honda implemented Watson Explorer to respond faster to customer feedback.
Moving Content Management Applications to the Cloud
Gartner paper outlines how to strategically plan to move content to the cloud, and assess the right cloud deployment model for your organization.
ECM Blog
Read various blogs of how you can put business content to work with IBM ECM solutions.