Empower your Business with GRC
IBM Governance, Risk and Compliance (GRC) solutions enable you to
adapt

to change and meet risk and

regulatory compliance challenges

head on with truly

innovative

technology that is predictive, adaptive, integrated and useful.

Governance, Risk and Compliance Platform
Connect multiple solutions on a single data model.

GRC Data Integration and Aggregation
Create a GRC-enabled ecosystem across the business.
Analytics and Reporting
Empower decision makers with interactive tools.
Drive innovation and improve strategies
Address change and harness innovation with an integrated platform that drives GRC across the entire organization and creates a firm foundation to enhance solutions and technology.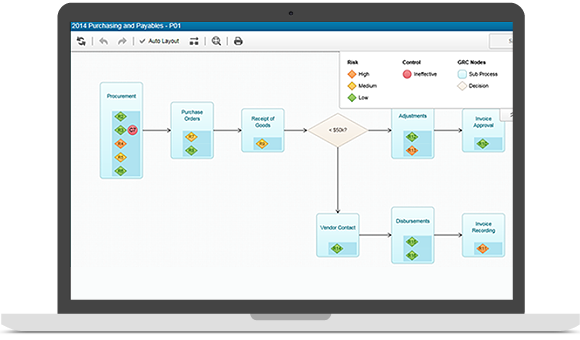 Featured: IBM OpenPages Operational Risk Management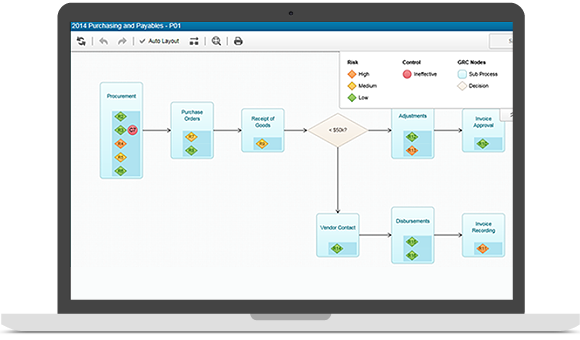 Identify, manage, monitor, and analyze operational risk across the enterprise. Governance, risk and compliance solutions provide automated tools that enable organizations to evaluate risk posture quickly and easily and analyze key risks.
GRC Data Integration & Aggregation
Our comprehensive REST API empowers the GRC platform with risk and compliance information from across the business by automatically importing key data points from external operational systems. This enables businesses to extend across unlimited entry points to a fully informed GRC deployment.
Analytics and Reporting
The OpenPages GRC Platform is built on the leading business intelligence platform and provides deep insight and powerful reporting for enterprise-wide risk and compliance initiatives.
Faster time to answers about the business context from highly visual, interactive dashboards
Easier access to game-changing insights with interactive data visualizations
Smarter, risk-aware decisions that drive a better business outcomes and performance
Trusted data for more consistent decisions without data drift or duplication
Next-generation GRC eBook
Meet emerging Governance, Risk and Compliance challenges and gain business insights with next-gen GRC.
10 Essential Elements for Effective Compliance Programs
Learn what works, what doesn't, and how leading organizations are able to keep pace with the rapidly changing regulatory climate.
Risk.net Insurance Risk Awards 2015
IBM helps clients deliver on enterprise-wide risk governance requirements.
Depsito Central de Valores
IBM OpenPages solutions help DCV identify risks, gain full risk coverage for all applications and accelerate risk reporting by 99 percent.
Delta Lloyd Group
Delta Lloyd increases visibility, consistency and efficiency to respond quickly to regulatory compliance mandates and reduce time and effort managing risk across the enterprise.
Telecom Italia
Telecom Italia Sparkle improves collaboration and risk awareness across the business to identify, quantify and address revenue leakage.