IBM Analytics
Announcement: IBM acquires IRIS Analytics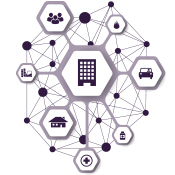 Renamed IBM Counter Fraud Management for Safer Payments, this solution provides a real-time detection engine and accelerates IBM's development of a cognitive counter fraud solution. IBM Safer Payments is software for real-time fraud prevention in any kind of cashless payment system (such as cards, ACH, wires, SEPA, Chip n Pin, immediate payments and alternative payments solutions) through multiple channels such as merchant terminal, ATM, online, or mobile.



Real-time performance
Process thousands of transactions per second with latencies of a few milliseconds.
Single installation
Multi-tenancy operations, delivered from a single software installation, offers effective management and administration of separate channels and portfolios on a discrete basis.
More control
White box models so customers are not dependent on a vendor to adjust the model. The Customer has full control and can inspect the rules, see the inputs, review the outputs and evaluate a rule's effectiveness.