Analytics Across the Enterprise
How IBM Realizes Business Value from Big Data and Analytics
How to transform your organization with analytics:
Insider lessons from IBM
Analytics is much more than a technology; it is a smarter way of doing business. Oftentimes, clients will ask how IBM has approached analytics and where they should get started. Analytics Across the Enterprise is the story of how IBM has transformed processes and results using analytics to make more informed decisions in virtually every aspect of the business. It provides details on how organizations within IBM have used analytics to tackle challenges in nine different business functions:
Human resources
Supply chain management
Finance
Information technology
Marketing
Product development
Manufacturing
Sales
Consulting services
Through the application of descripive, predictive, prescripive, social media and entity analytics, IBM has come away with many lessons learned. In Analytics Across the Enterprise, three of IBM's pioneering analytics practitioners share invaluable real-world perspectives on what does and doesn't work, and how you can start or accelerate your own transformation. The message is clear: Whatever your industry or role, whether a current or future leader, analytics can make you smarter and more competitive.
About the book
---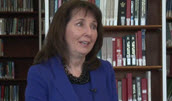 ---