Exploring the dark side of SETI data
IBM data analytics and visualization map the search for extraterrestrial life
Fast Track Your Data See live sessions from the exclusive data science and machine learning event
Get your data-apps on!
Build super fast, data-driven apps with ease.
Caleb The Video Maker tells you how.
Switch from Oracle DB to IBM Db2
Save up to
80 %
in one year alone
Gartner Magic Quadrant for Data Science
Learn why IBM is recognized as a leader in data science platforms.
Forrester Wave: Predictive Analytics and Machine Learning
Find out why IBM is a leader in the 2017 report.
Gartner Magic Quadrant for Enterprise Content Mgmt
Learn why IBM has been positioned as a leader in Enterprise Content Management.
Forrester Wave: Big data and Hadoop cloud solutions
See the 37 criteria that qualifies IBM as a leader.
Gartner Magic Quadrant for Meta Data Management
Check out the latest MQ report from Gartner and learn why IBM is a leader.
Gartner Magic Quadrant for Data Integration Tools
Read more on IBM Leadership in data Integration, BI, governance.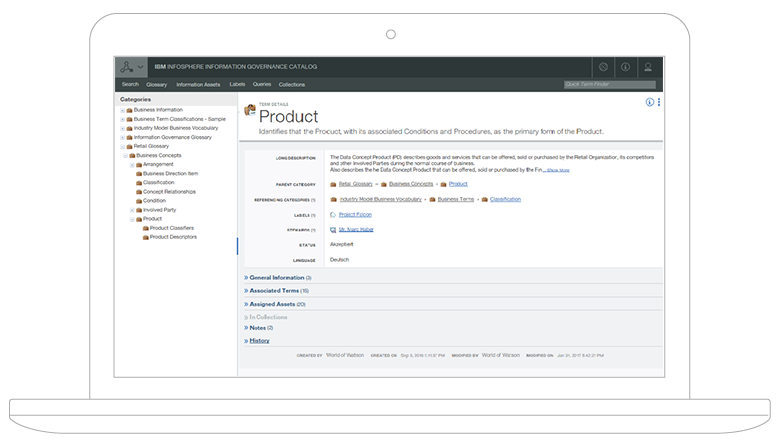 IBM InfoSphere Information Governance Catalog
Create, share and manage data assets
Pre-empting incidents with social media threat analysis
Tactical Institute looks for common markers to help detect criminal activity before incidents.
Bio marker and weather data help redefine racing
David Haase combines experience, environmental data, and analytics to improve results in Race Across America.
Personalizing wine flavor profiles to the individual
VineSleuth brings a different approach to assessing the flavors of wine supported by data and analytics.