What is Cloudant?
IBM® Cloudant® is a managed NoSQL JSON database service built to ensure that the flow of data between an application and its database remains uninterrupted and highly performant. Developers are then free to build more, grow more and sleep more.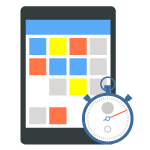 Reduce downtime and go to market faster
Update apps without downtime and create amazing user experiences that work online and off.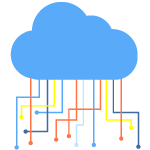 Move data closer to users
Ensure data flows continually and your apps scale elastically to support users across the globe.
Focus on development, not database administration
Get hours back in your day as our experts help support your data needs, letting you focus on development.
Get Started with Cloudant
Cloudant DBaaS
Provision a fully managed Cloudant instance on IBM Bluemix Public. Cloudant is always free on the Lite plan. The paid Standard plan offers scalable configurations and starts at $75/month.
Cloudant Local
A self-installable version of Cloudant for on-premises deployments. Available as Cloudant Developer Edition, a free single-node Docker version licensed for development purposes only, or a fully-featured and supported Cloudant Local cluster for production workloads.
Global availability: Improve your app's performance
Cloudant's horizontal scaling architecture can handle millions of users and terabytes of data to grow seamlessly alongside your business.
Users are connected to the closest copy of the data, which reduces data access latency caused by cloud network overhead.
Data flexibility: JSON data store
Cloudant's RESTful API makes every document in your database accessible as JSON. It is also compatible with Apache CouchDB™, enabling you to access an abundance of language libraries and tools.
Schema flexibility makes Cloudant an excellent fit for multi-structured data, unstructured data and fast-changing data models.
Cloudant's flexible JSON store includes integrations for data warehousing and Spark for advanced analytics.
Mobile sync libraries: Develop offline-first apps
Cloudant includes mobile sync libraries for both iOS® and Android™. Offline-first applications built with Cloudant Sync provide a better, faster user experience — both offline and online.
Mobile sync libraries enable your devices to store and access data locally, and then synchronize this data with the cloud when an Internet connection is available.
Advanced APIs: Integrated geospatial operations and search
Enhance web and mobile apps with geospatial operations that go beyond simple bounding boxes.
Seamlessly integrate web and mobile apps with fast, scalable, full-text Lucene indexing and search.
Integrate products with Cloudant
IBM Cloudant + Db2 Warehouse offerings
Easily synchronize your JSON data in Cloudant with structured data in IBM® Db2 Warehouse offerings™ at the push of a button.
Instantly apply traditional BI and analytics to web and mobile application data stored in the cloud.
IBM Analytics for Apache Spark + Cloudant
Use high speed Apache Spark™ for fast in-memory analytics of JSON data, or transform and filter data before it reaches Cloudant.
Understand more about your users — their peak usage times, most active locations, and routes patterns — by combining the power of Spark with your existing Cloudant data.
Redis + Cloudant
Cache your Cloudant data in an in-memory data store for faster retrieval and performance.
Get started with IBM Cloudant
Cloudant DBaaS Shared
Allows for up to 20 GB of free data storage with 100,000 Heavy API calls and 500,000 Light API calls per month
Metered — first $50 complimentary
Cloudant DBaaS Enterprise SMB
A Cloudant cluster on dedicated hardware for small- and medium-sized applications
Per node — starting at $833 USD per node
Cloudant Local
A Cloudant cluster on dedicated hardware for large production applications
Per node
Why NoSQL?
Learn why NoSQL databases have become such a popular option. Explore the various types available and assess whether you should consider implementing a NoSQL database solution for your next cloud-based application.
Make your next app a success
While successful mobile apps can elevate and transform your brand, hidden deployment disasters can tear down all your hard work in an instant.