Box From IBM
IBM's strategic partnership with Box gives you access to the leading, secure cloud service for content collaboration across your organization and with external stakeholders. Gain a competitive advantage and stay productive from anywhere, on any device.
Internal and external collaboration
Effortless collaboration from any device. Box makes it easy to manage and share files across your business.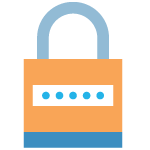 Secure platform for the digital enterprise
Control your content on the platform that global businesses trust for secure, reliable access.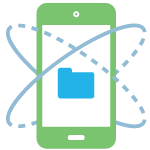 Mobile access enhances productivity
Work securely from anywhere. Access and share your files on any device.
Integrations with key business applications
Your content, wherever you need it.
Box for your organization
Box is a cloud-based solution that helps you securely store, share and manage your company's files. Secure confidential business information, develop a custom mobile application or simplify paper-based office processes. Box can help you do more with your content.
IT
Quickly deploy a single, secure location for all of your geographically dispersed departments to produce, collaborate and share content on the cloud.
---
Get a grip on content with collaboration in the cloud
Multiple layers of enterprise-grade security, including Box KeySafe
Powerful workflows to enhance productivity
Governance capabilities
External collaboration with access controls and auditing to ensure who sees what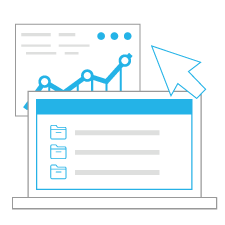 Marketing
Reduce the tedious "back-and-forth" of the content creation process. Work seamlessly with external agencies, vendors and partners on large rich media files.
---
Foster a new way to work
Agency and vendor collaboration
Asset management
Governance capabilities
Sales Enablement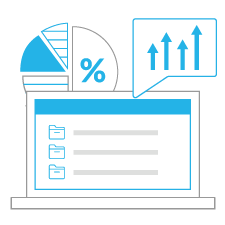 Sales
Up-to-date information for a mobile sales force from wherever they are and on any device.
---
Close deals faster
Centralize sales content
Quick access to current marketing materials
Proposal creation and management with external groups
Secure mobile access
Integrate Box and ECM
Box integrates with the IBM Enterprise Content Management portfolio to extend capabilities when developing powerful industry solutions for your business.
IBM Case Manager + Box
IBM Content Navigator + Box
IBM Datacap + Box
IBM StoredIQ + Box
Resources
Access analyst reports, data sheets, white papers and more.
The Forrester Wave: The Total Economic Impact of Box
Box can help achieve faster collaboration, save IT costs, and improve productivity.
Future-proof Your ECM
Develop five processes to drive ongoing ECM program success.
IBM Cloud and Box Zones
Learn how to tap into the benefits of IBM Cloud while retaining security, performance, control and local data centre infrastructure.