What is enterprise content
management platform?
Enterprise Content Management Platform is a shared foundation that delivers transactional and business content to people, processes and devices. It supports hundreds of content types with industry leading security and governance capabilities and scales to meet the demands of organizations from department to worldwide enterprise.
Enterprise Content Management Platform solutions from IBM provide a strong foundation required to improve employee and customer engagement in today's digital business and tomorrow's cognitive workplace.
Manage your content where it is created, where and when it is needed. Deploy in the cloud, on-premise, or hybrid to gain a competitive edge and maximize profits.
Business content collaboration
and sharing
Find content easily. Streamline internal and external secure content access, collaboration and sharing anytime, anywhere, on any device for increased engagement and productivity.
Transactional content processing
Seamlessly integrate content into line of business applications and support high scale business transactions. Rapidly build content based solutions for faster time to market.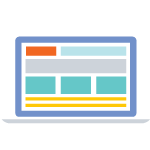 Digital transformation
Modernize every user's experience and unify disparate content siloes to support emerging use cases, innovation and business transformation.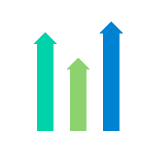 High performance, scalability
and volume
Deploy content management departmentally or enterprise-wide, locally or globally with high performance, high volume and scale.
Analytics and big data readiness
Ensure your content is analytics and big data ready to become a data driven organization for improved business operations.
Featured enterprise content management platform product
IBM Content Foundation on Cloud
Content Foundation, based on market leading IBM FileNet solution, is also available on the Cloud to enable organizations to leverage its power and scalability in a nimble, affordable, and easy to consume Cloud offering.
IBM Content Foundation on Cloud is designed for fast, scalable, cost-effective solutions backed by the security and stability of IBM Cloud.
IBM enterprise content management platform resources
Gartner Magic Quadrant for ECM
Gartner MQ for ECM positions IBM as a stand-alone leader for 4 years in a row.
Content Foundation for Company-wide Engagement
Unlock the value of content for maximum engagement with all stakeholders.
Forrester Wave : Transactional Content Services
Understand what makes IBM ECM Platform stand strong.
Client success stories
State of North Dakota Department of Human Services
Lightning-fast information delivery helps speed response to citizens.
Banco Galicia
Going paperless to support top-notch customer service and unlock massive efficiency gains.