What is data integration?
Data integration is the combination of technical and business processes used to combine data from disparate sources into meaningful and valuable information. A complete data integration solution delivers trusted data from a variety of sources.
IBM data integration solutions help you understand, cleanse, monitor, transform and deliver data so you can be sure the information is trusted, consistent and governed in real time.
Learn how customers are using IBM Data Integration solutions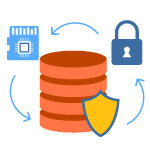 Build confidence in your data
Warehouse data that is secure and trusted is essential in today's world. IBM solutions can deliver clean, consistent and timely information for your data warehouses or big data projects and applications.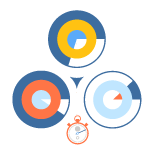 Govern data in real time
Flexible and real time data governance is the need of the hour. IBM solutions with massive parallel processing capabilities help manage, improve and leverage information to drive results. Reduce cost and risk of consolidation.
Consolidate and retire applications
Multiple, disconnected systems or an outdated application infrastructure can negatively impact business and increases costs. IBM solutions automate manual processes thereby improving customer experience and business process execution.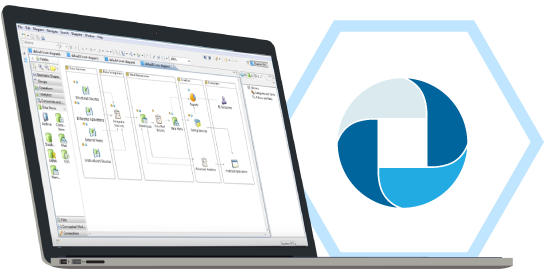 Featured IBM Data Integration product
IBM DataStage on Cloud
IBM DataStage on Cloud allows you to rapidly expand data integration capabilities into the cloud for new or ad hoc development and testing environments.
Data integration products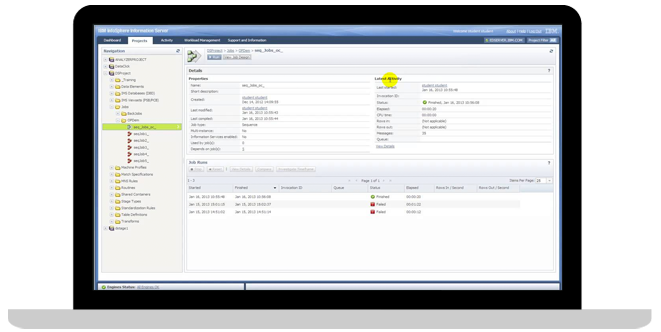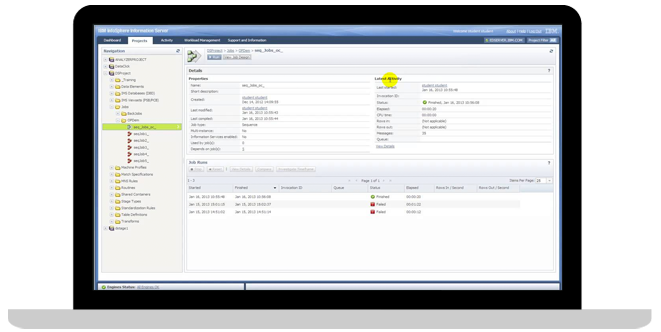 InfoSphere Information Server
Reap insights from trusted information. IBM InfoSphere®. Information Server is a highly scalable and flexible data integration platform with massive parallel processing capabilities.
InfoSphere Information Server for Data Integration
InfoSphere Information Server for Data Integration helps you transform data in any style and deliver it to any system, ensuring faster time to value.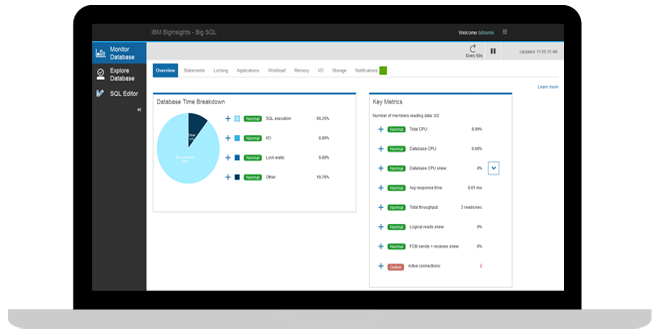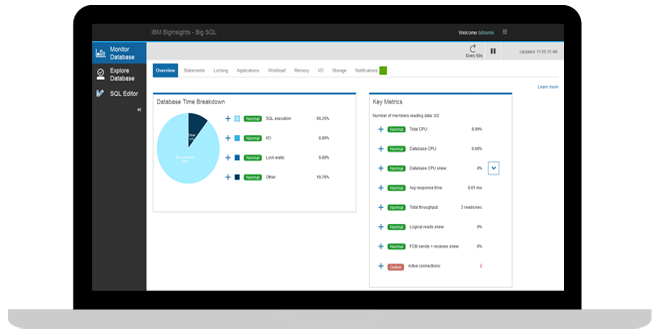 IBM BigInsights BigIntegrate
Achieve connectivity, transformation, and data delivery to execute data nodes of a Hadoop cluster.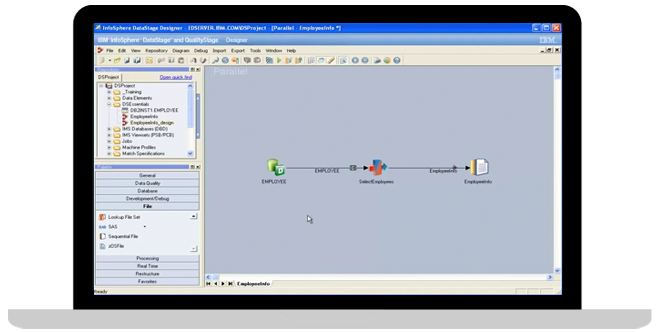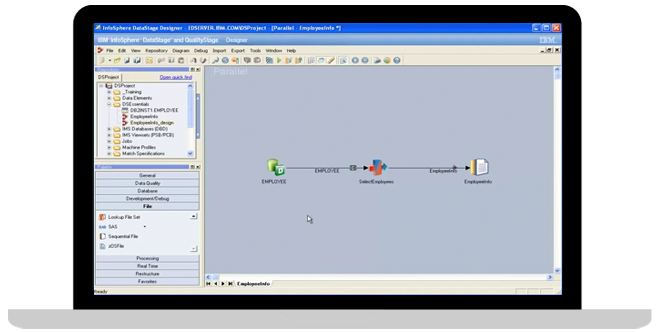 InfoSphere DataStage
Integrate all types of data on distributed and mainframe platforms.
How to use data integration
Data integration resources
Magic Quadrant for Data Integration Tools
See how IBM has been a leader in the Magic Quadrant for Data Integration for over a decade.
What's new in InfoSphere Information Server v11.5?
Through flexible integration, the information that drives business and strategic initiatives is trusted, consistent and governed in real time.
Big data integration and Hadoop
Apache Hadoop technology is transforming the dynamics of big data initiatives by supporting new processes and architectures that cut costs and create competitive advantage.
Credit Unions System for Brazil
Sicoob operated on a highly scalable and reliable platform to meet increased demand from their customers' mobile devices.
Premier Healthcare Alliance
Data integration at Premier Healthcare Alliance delivers near-real-time insight that helps providers improve patient healthcare.
Scotiabank
Scotiabank reduced end-to-end time to deliver reports by over 100 percent, provides CAN$1 million annual savings.
Contact an IBM data integration expert to learn more