CIOs enable innovation with open, hybrid, trusted data
It isn't just business leaders who are driving agility in top-performing companies. Savvy CIOs are enabling agility by empowering people and operations with data that makes a difference. Those CIOs are providing data that is timely and accurate. They are connecting the dots and shining a light on previously dark details.
They are enabling rapid insights into what might happen and what should be done. And they are doing it by leveraging a comprehensive, open, cloud-bred platform for data and analytics.
IBM offers the platform, the tools and the expertise to help CIOs foster innovation, move with market-changing speed, accelerate insight, delight customers and transform their organizations.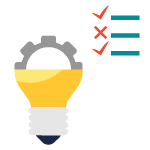 Innovate fast
Tap into the open source community for rapid startup. Deploy flexible, integrated services with no vendor lock-in so you can start small and grow easily.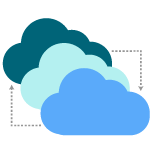 Leverage comprehensive capabilities
Tap into market-leading cloud, on-premises and hybrid services for all types of data and rich analytics.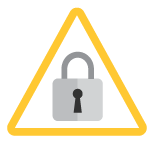 Reduce data and analytics risk
Protect your data in a secure infrastructure with 24x7 management. Reduce skill requirements, and leverage top governance for trusted data.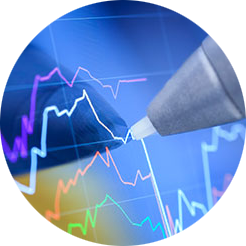 IBM Watson Data Platform
The newly announced Watson Data Platform, the partner ecosystem and the IBM DataFirst Method together can help you put data to work.
Solutions
The new IBM DataFirst approach and Watson Data Platform help you put your data to work with open access, collaboration and innovation.
Learn more about some of the other leading offerings CIOs are deploying in their organizations.
IBM Cloudant
Move application data closer to all the places it needs to be with a managed, NoSQL database service.
IBM BigInsights on Cloud
Enjoy the performance and security of Hadoop as a service for big data analytics on cloud.
IBM Db2 Warehouse offerings
Manage data where it resides, in the cloud, with a fully managed cloud data warehouse purpose-built for analytics.
Trials for the CIO's team Data Science Experience
Solve your toughest data challenges with tools and expertise in a social environment built for and by data scientists.

IBM Cloudant
Move data closer to users. Update applications without downtime. Focus limited resources on development, not database administration. IBM Db2 Hosted
Combine the power of Db2 with the agility of cloud deployment. Get full control with no hardware and a pay-as-you-go model.
Resources
Access analyst reports, data sheets, white papers and more.
The New Look of Data and Analytics for Value: Hybrid, Trusted, Self-Service
This IDC InfoBrief combines market insights and guidance for today's technology executive.
Using Cloud-Based Data Analytics Services to Drive Digital Transformation
IDC Analyst Dan Vesset answers questions and shares key insights in this Analyst Connection interview.
Moving from the Back Office to the Front Lines: CIO Insights from the Global C-suite Study
Insights from interviews with 1,805 CIOs identify winning practices in some of the most successful enterprises.
Dear CIO – Are You Supporting All Your Organization's Analytical Needs?
Industry analyst Claudia Imhoff discusses the CIO's requirements for supporting easy access to all data.
Four CIO Imperatives to Drive Digital Transformation
Explore this case study collection to find innovative data strategies to give your organization a competitive edge.