Gain clarity amongst a complex set of responsibilities
Data is the most critical asset an organization has, and as CDO you're in charge of it all. Sometimes the sheer amount of responsibilities can leave your head spinning, but IBM's breadth of solutions and expert assistance can help simplify an often complex role.
Explore a wide range of options designed to meet the needs of your entire organization, whether that means increasing access to the data, taking steps to prepare the data for use, or pursuing a new way of doing business. Soon you'll be leading your company to the next step on its path to success.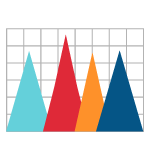 Free the data
Satisfy data science and analytics teams by making the data they are clamoring for readily available without forgoing essential governance practices. Respect the needs of all stakeholders by combining a strong practice of data integration and data management with the ability to access the data when and where they need it.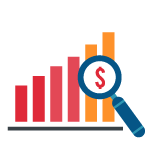 Make better decisions
Help your business benchmark progress while investigating ways to grow the business and reduce costs. Opening up analytics for use by the entire business can inspire excellence and allow front-line employees to build upon their first-hand, experiential knowledge.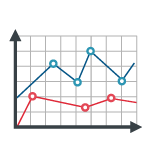 Reinvent what's possible
Let the data guide you to greatness as you build imaginative new products and experiences that will propel your business ahead of the competition. Embrace the cognitive future or use real time analytics to deliver better value to your customers and push forward into a new frontier.
Solutions
Learn more about offerings that can help you fulfill your role as a data integrator, business optimizer and market innovator.
Information Integration Platform
InfoSphere Information Server
Reap insights from trusted information. IBM InfoSphere® Information Server is a highly scalable and flexible data integration platform with massive parallel processing capabilities.
NoSQL JSON DBaaS
IBM Cloudant
Give your application uninterrupted data access, offline and online, anywhere in the world, with a fully managed NoSQL database service. Let IBM manage the database layer so you can build more, grow more and sleep more.
Hadoop for the enterprise or self-starter
IBM BigInsights on Cloud
Accelerate to enterprise-grade advanced analytics built on proven open source Hadoop® technology.
Trials for the CIO's team

IBM Cloudant
Move data closer to users. Update applications without downtime. Focus limited resources on development, not database administration. IBM Db2 Hosted
Combine the power of Db2 with the agility of cloud deployment. Get full control with no hardware and a pay-as-you-go model.
Resources
Learn how to drive toward even greater success as a CDO with these resources.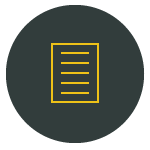 The CDO Look Book
The CDO Look Book provides guidance for your role as data integrator, business optimizer and market innovator.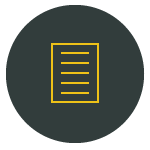 CDO Success Workshops
For additional tips and education, sign up for a workshop centered around data integration, business optimization or market innovation.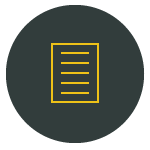 The 2016 Institute for Business Value CDO Study
This study examines key questions organizations must answer to enable its CDO to achieve desired outcomes and create sustainable value.