Match facilities portfolios with a changing workforce
IBM facilities management software helps you pursue a range of real estate strategies to match facilities portfolios with changing work practices and economic conditions.
Increase return on facilities
With IBM TRIRIGA® Facilities Manager software, real estate and facilities executives can make faster, more informed decisions through identification of high-return real estate transactions, simplified facility planning and automated facilities processes.
Facilities management software
Solutions for your business
Facilities
analysis
Identify under-utilized and poor-performing facilities.
Learn more
Facilities
planning
Build and analyze facilities planning scenarios.
Learn more
Lease
accounting
Accelerate preparedness for the new lease accounting standards.
Learn more
BIM and CAD integration
Link building information models and drawings with facilities data.
Learn more
Facilities analysis
Use business analytics to identify underperforming facilities, resources and management processes against planned performance targets. Leverage management dashboards to increase the effectiveness of anyone who uses the system.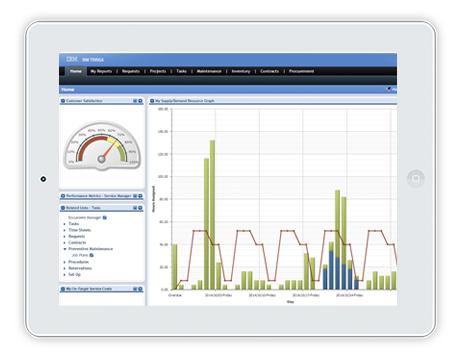 Facilities planning
Visually model facilities planning scenarios with interactive supply and demand controls that simplify planning processes. Score planning scenarios to identify optimal facility configurations. Translate approved plans into work tasks automatically.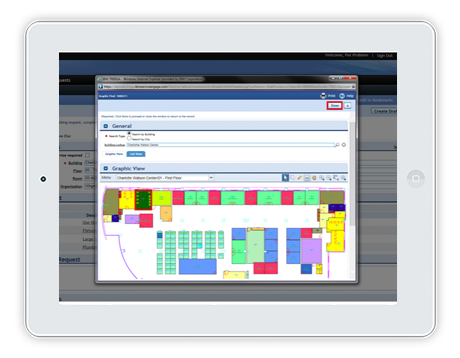 Lease accounting
IBM TRIRIGA Real Estate Manager helps identify high-return real estate transactions. It also provides consistent prebuilt lease accounting controls and automated lease payment reconciliation.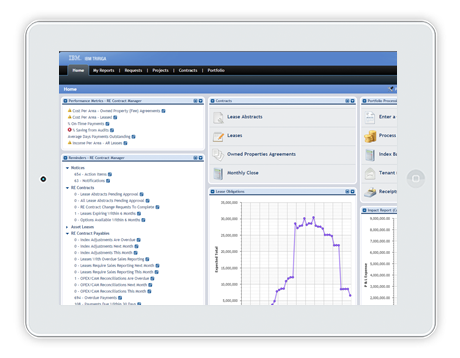 BIM and CAD integration
Visually manage facilities using floor plans and drawings created within AutoCAD and MicroStation. Connect CAD drawings and building information models (BIM) with TRIRIGA database to provide bidirectional, automatic updates.
Prepare for the new lease accounting standards
Learn how to create an action plan to prepare for the new global lease accounting standards.
Harness the value of big data to build smarter infrastructures
Big data analytics can provide next-generation opportunities to transform facilities and asset management processes and returns.
Start your facilities management journey today.