What is data integration and governance?
When we have good information we make better decisions. This is why enterprises invest heavily in analytics technology: tools that can extract insight out of mountains of data. The result is better, faster decision making that leads to operational efficiency and competitive advantage. When analytics tools do not have good data, you are not getting useful or timely answers. When decisions need to be made quickly, being confident in your answers is crucial. This is where IBM integration and governance can help.
Agile data integration and governance solutions from IBM can help you discover, enrich, integrate and manage data over its lifetime. Design-once, run-anywhere simplicity promotes efficient operations even as your environment evolves and scales. And with self-service and IT-managed capabilities, anyone from data scientists to business users can access fit-for-purpose data.
Learn how customers are using data integration and governance solutions
In the spotlight
GDPR (General Data Protection Regulation)
Only the organizations that deliver true transparency to their customers will build strong trust in the brand. Start the GDPR transition with an emphasis on your customer – to drive process, policy, technology and people decisions.
Featured information integration and governance products
InfoSphere Information Server

Data Integration
Highly scalable and flexible data integration platform with massive parallel processing capabilities.
Master Data Management on Cloud

Master Data Management
Gain a trusted view of data with the flexibility of new cloud deployment models for speed, scalability, and cost-effectiveness.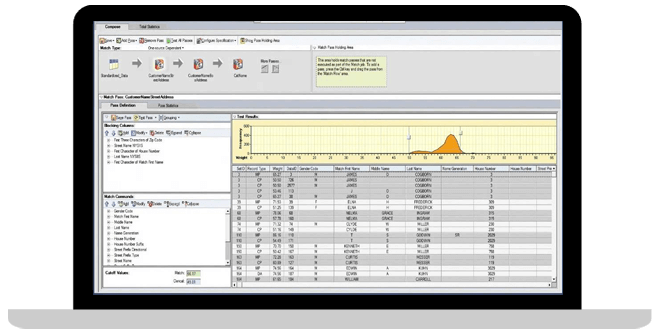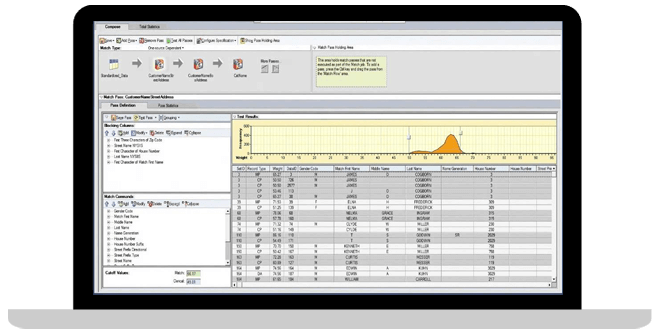 InfoSphere Information Server for Data Quality

Data Quality
Cleanse data and monitor data quality on an ongoing basis, helping to turn data into trusted information.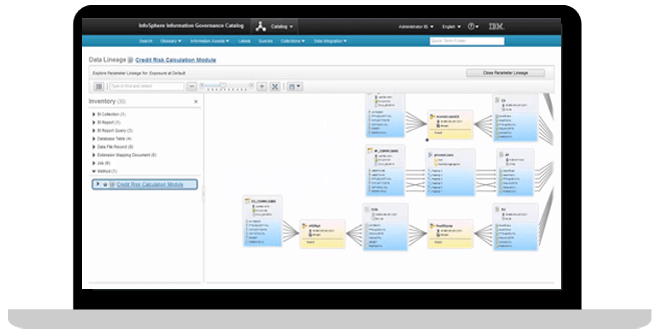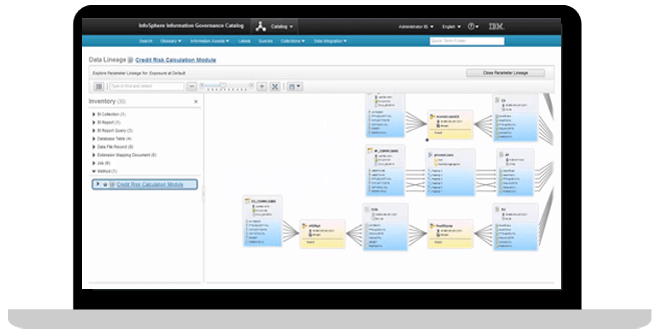 InfoSphere Information Governance Catalog

Data Governance
Use a standardized approach for discovering your IT assets and defining a common business language.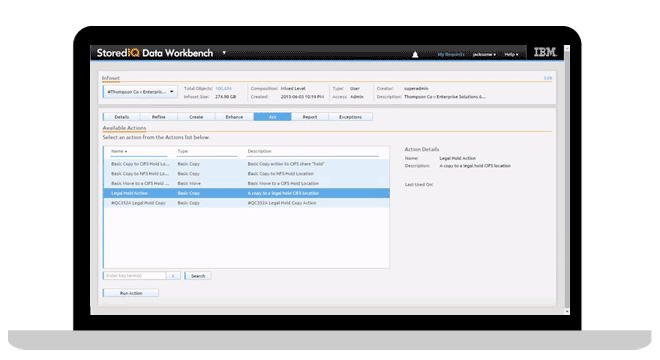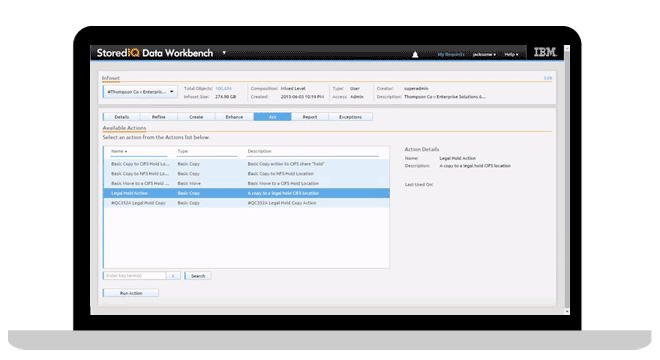 IBM StoredIQ Suite

Information Lifecycle Management
Address problems that challenge records management, electronic discovery, compliance, storage optimization and data migration initiatives.
Browse data integration and governance products
Data integration
Data Governance
Data Quality
Master Data Management
Information Lifecycle Governance
How to use data integration and governance
Data integration and governance resources
Gartner Magic Quadrant for Data Integration Tools
See how IBM has been a leader in the Gartner Magic Quadrant for Data Integration for over a decade.
The Forrester Wave: Data Quality Solutions, Q4 2015
IBM is ranked as a leader in the Forrester Wave™: Data Quality Solutions, Q4 2015
Press the Start Button on Information Governance
Learn how IBM StoredIQ solutions are an important first step toward getting data under control, lowering storage costs and mitigating risk.
Gartner Magic Quadrant
Gartner positions IBM as a leader in two Magic Quadrants for Master Data Management – customer data solutions and product data solutions.
L'Oréal
L'Oréal uses a federated master data repository for product information that helps it operate more efficiently.
ANZ Bank
ANZ Bank has implemented IBM InfoSphere solutions to achieve a deeper understanding of customers, to drive innovation and to stay ahead of competitors.
Blue Cross Blue Shield of Tennessee (BCBS)
BCBS turned to IBM to profile, analyze, cleanse and standardize their big data more quickly than before.
Contact an IBM data integration and governance expert