Today in
Data and AI
Discover the power and potential of AI from top industry thought leaders
Unlock the value of your data in new ways and accelerate your journey to AI
IBM Watson Machine Learning
IBM Watson Machine Learning helps data scientists and developers work together to accelerate the process of moving to deployment and integrating AI into their applications. By simplifying, accelerating and governing AI deployments, it enables organizations to harness machine learning and deep learning to deliver business value. Integrated to work with Watson Studio, Watson Machine Learning empowers your cross-functional team to deploy, monitor and optimize models quickly and easily.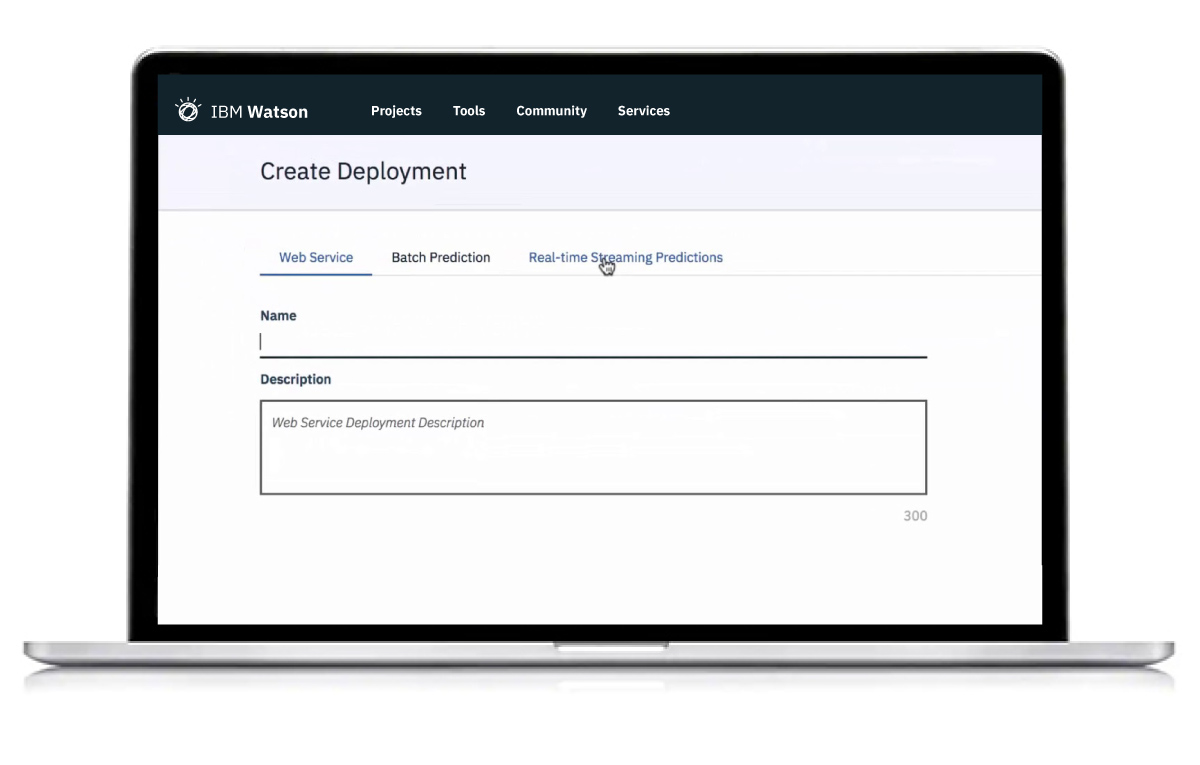 "

With Watson Machine Learning, we can get the pipeline up and running faster than with other cloud providers, and automate most of it, too.

"
Daniel Albertini
CTO and Founder,
Anyline
Engage
an expert
Schedule a one-on-one consultation with experts who have worked with thousands of clients to build winning data, analytics and AI strategies.