Ponemon Institute
2018 Cost of Data Breach Study: Impact of Business Continuity Management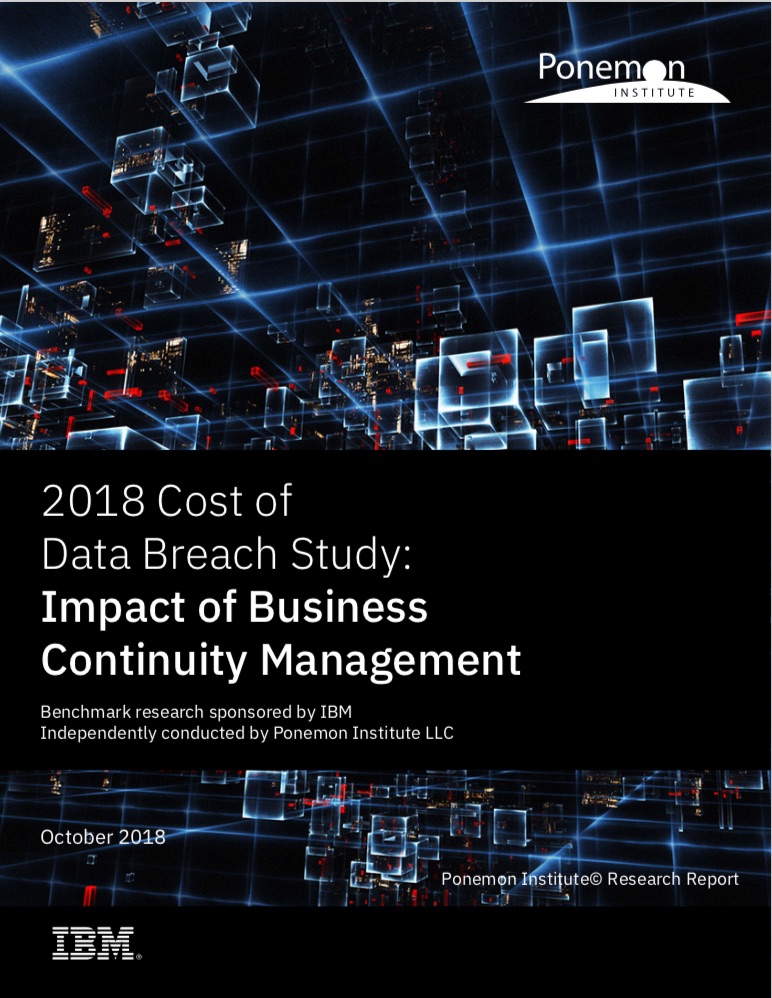 This annual benchmark report analyzes the positive impact of business continuity management (BCM) on the financial, operational and reputational consequences of a data breach.
This year's study includes 477 companies in 17 industries in 19 countries across the globe.
The report also provides quantitative insights into the impacts of BCM programs with or without disaster recovery (DR) automation and orchestration on:
• Per capita cost of a data breach
• The mean time to identify and contain a data breach
• The mean time to recover from a data breach
• The likelihood of experiencing cyber incidents over the next two years
Read the report to understand how BCM programs can help your organization be better protected and resilient against emerging cyber threats.
To learn more, please visit IBM Cyber Resilience Services.