IBM Blockchain Platform Technical Overview
This paper provides an overview of the capabilities of the IBM Blockchain Platform - the only fully integrated enterprise-ready blockchain platform designed to help you accelerate the development, governance, and operation of a multi-institution business network.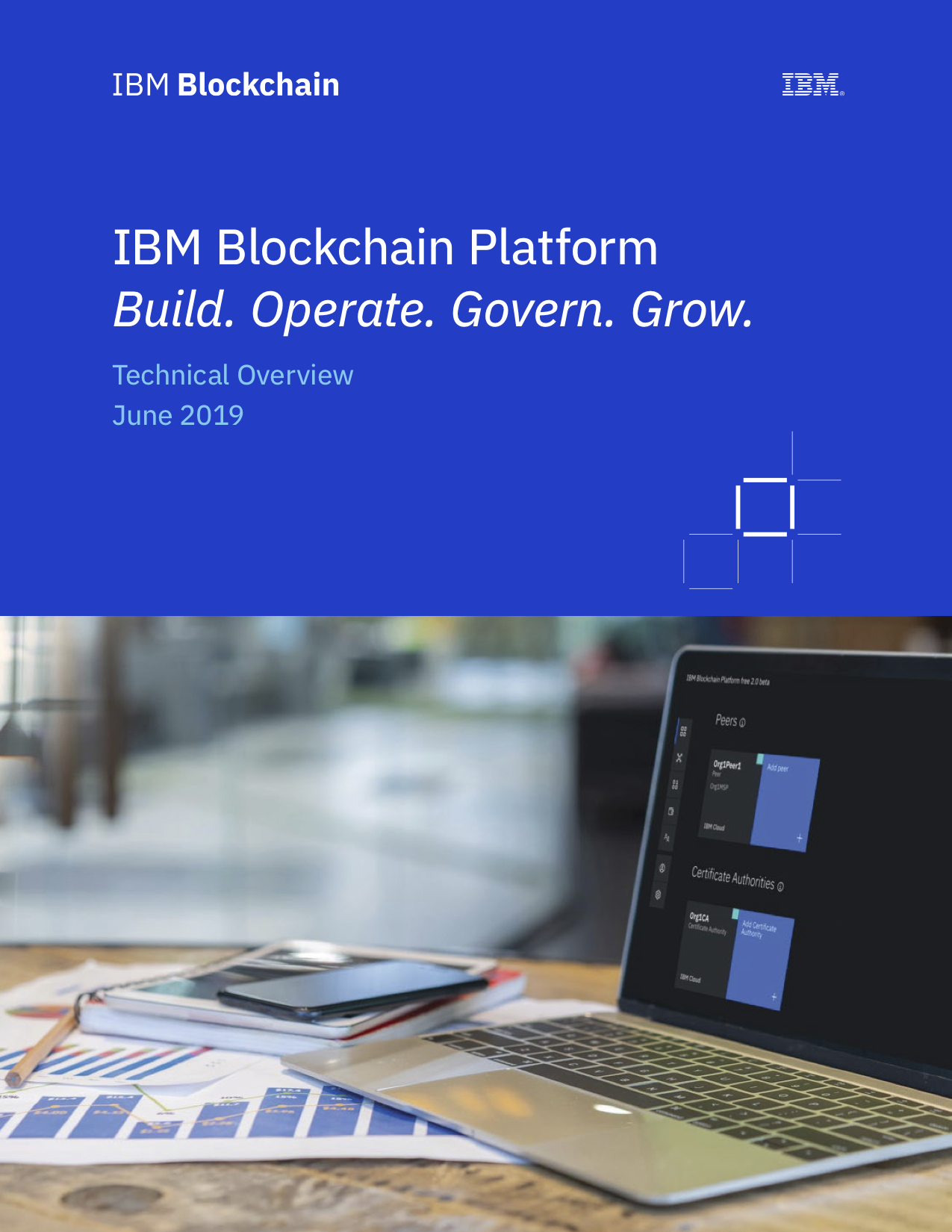 Accelerated Development
Reduce development time with tools leveraging Hyperledger technologies that ensure close alignment between business leaders and developers.
Democratic Governance

Enable faster activation and ongoing management of your business network policies with collaborative management tools.
Always-on Operations

Meet the needs of the most demanding use cases and regulated industries with networks that are scalable, highly secure and always on.