IBM X-Force Threat Intelligence Index
In 2017, the cybersecurity world was presented with a familiar picture – but with emerging trends. New banking Trojans, burgeoning organized crime malware activity, and the substantial risk of the inadvertent insider all contributed to the cybercrime economy.
IBM Managed Security Services and the security research experts at IBM X-Force® monitor billions of security events each year from thousands of devices in nearly 100 countries. From this mass of data, X-Force identified key attack vectors and why they are succeeding, the most notable malware shifts and the most frequently targeted industries.
Read this cybersecurity report to learn:
Trends by industry and changes year over year

Why inadvertent insiders may pose the biggest security threat to an organization

Why a decline in breached records from 2016 is not good news for enterprise

What steps you can take to protect against these trends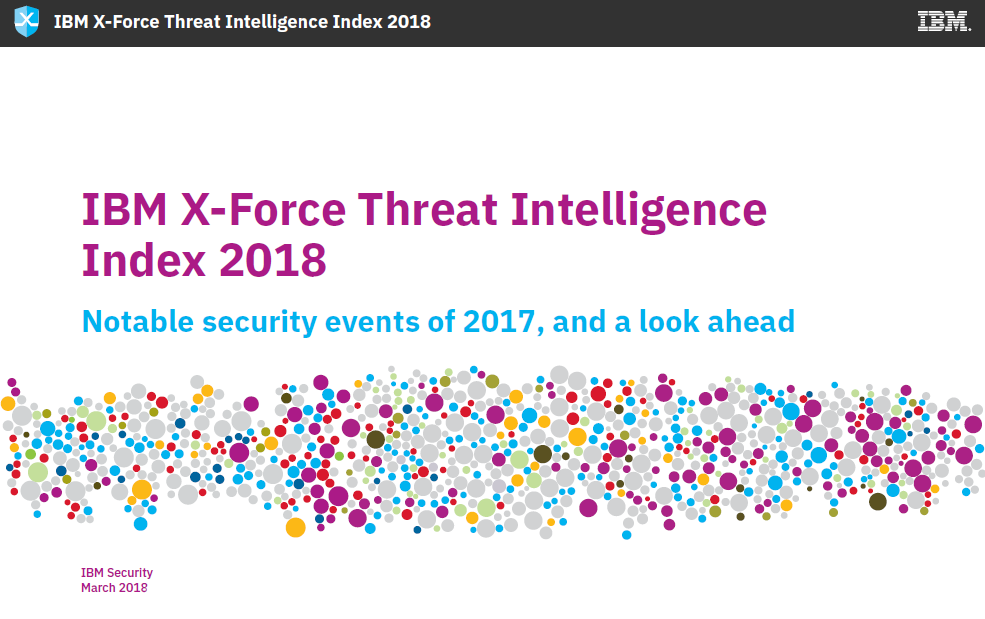 No thanks, but I would like to learn more about IBM Security Services.