Articles & tutorials
Bluemix articles & tutorials
Cloud computing articles & tutorials
Cloud computing
13 June 2016
Cloud computing
13 June 2016
Show more
Cloud computing
10 June 2016
Cloud computing
23 May 2016
Cloud computing
09 May 2016
Big data and analytics
06 May 2016
Cloud computing
06 April 2016
4:34
Jason McGee, VP & CTO, IBM Cloud Platform, discusses IBM's cloud stack, including infrastructure, platform, and foundational services.
4:03
Watch Anki Overdrive cars, connected to the IBM Cloud, steered via voice and gesture recognition! Bluemix Developer Advocate Niklas Heidloff explains how he did it using Watson services on Bluemix.
developerWorks TV
Trading Commercial Paper via Blockchain with IBM Bluemix
See blockchain technology in action. This demo shows an asset transfer between two users on a blockchain network. The asset being transferred is commercial paper, an unsecured promissory note.
Show more
12:03
RackN CEO Rob Hirschfeld describes his tech company's transformation from a functioning monolith into a microservices-based architecture.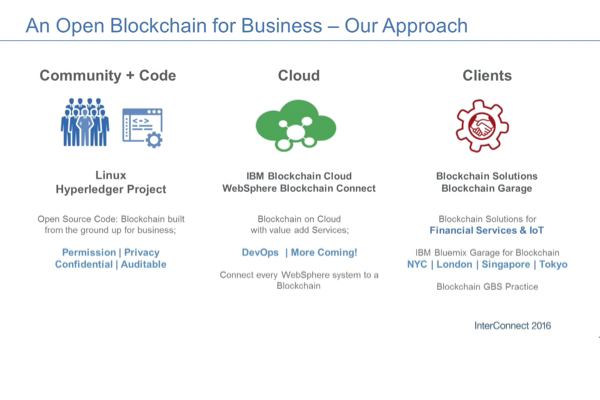 11:40
At IBM Interconnect 2016, Jerry Cuomo introduces IBM's efforts with Blockchain, discusses common use cases that are radically changed by Blockchain, and introduces the Hyperledger Project.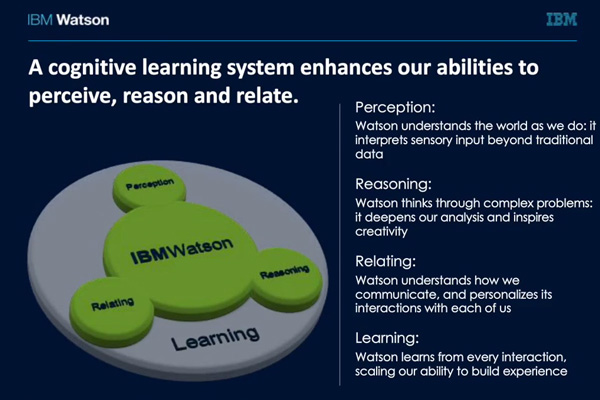 19:38
Tour the Watson services on Bluemix for building cognitive apps. Services include user modeling, relationship extraction, concept expansion, and more.
4:10
Swift services on IBM Bluemix can radically simplify end-to-end app development. dW TV reporter Todd Watson shares the highlights of the announcement at InterConnect 2016.
2:58
Bluemix evangelist Joshua Carr shows off his Jedi mind tricks using an Emotiv Insight, a Sphero BB-8 app-enabled Droid, and IoT services on Bluemix.
4:51
Strategists Angel Diaz and Marc Jones discuss why the global reach of cloud data centers is important for developers, and give you a head start on SoftLayer.
Explore the key concepts that can help you prepare to pass the IBM Cloud Platform Application Development V1 exam.
See the benefits of developing, testing, and maintaining Java apps in Bluemix. Prepare and migrate your Java apps to the cloud, then enhance and enrich them by adding data and cognitive (Watson) services.
Use your Java skills to easily develop and deploy your first app in the cloud.
Show more
Use your JavaScript skills to easily develop and deploy your first app in the cloud.
Use your PHP skills to easily develop and deploy your first app in the cloud.
.